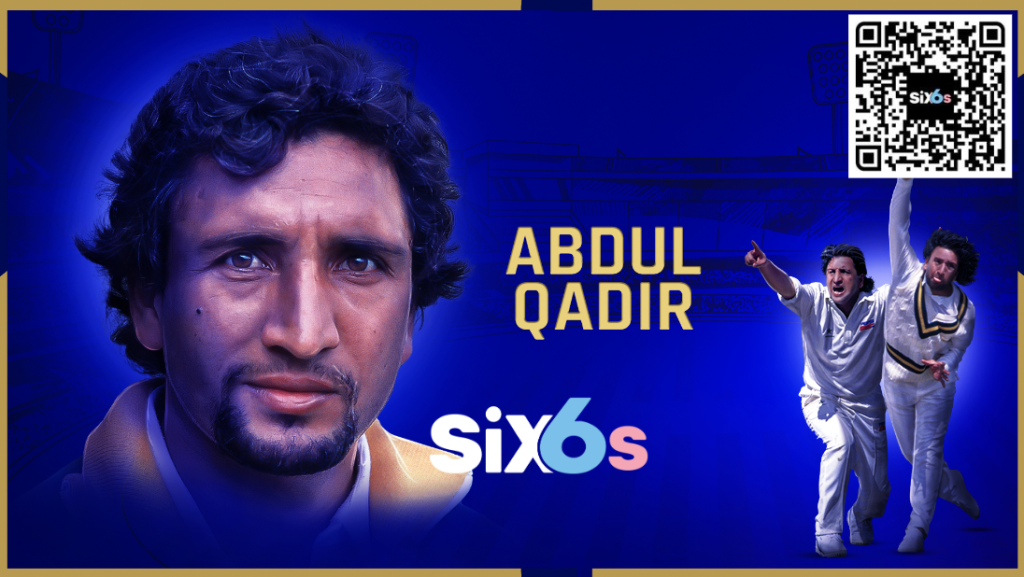 Introduction:
Abdul Qadir was born in Lahore, Pakistan on September 15, 1955. He started playing cricket at a young age and quickly developed a reputation as a talented leg spinner. He made his debut for the Pakistan national team in 1977 and went on to play 67 Test matches and 104 One-Day Internationals (ODIs).
Early career:
Qadir's early career was marked by both success and disappointment. He took 10 wickets in his second Test match against New Zealand, but he also struggled to maintain his consistency. However, he continued to work hard and improve his skills.
Breakthrough:
Qadir's breakthrough came in the 1983 Cricket World Cup. He took 13 wickets in five matches, including nine wickets against England. His performance helped Pakistan reach the semi-finals of the tournament.
Rise to fame:
Qadir's fame continued to grow in the mid-1980s. He was one of the key players in Pakistan's 1987 Test series victory over England. He took 30 wickets in the three-match series, including nine wickets in the second Test at Lahore.
Legacy:
Abdul Qadir is widely regarded as one of the greatest leg spinners of all time. He was a master of deception and could bowl a variety of deliveries, including the leg-break, googly, flipper, and top-spinner. He was also a very good fielder and took over 100 catches in Test cricket.
Impact on the game:
However, Abdul Qadir had a major impact on the game of cricket. He showed that leg spin could be a very effective weapon in both Test and ODI cricket. He also inspired a generation of leg spinners, including Shane Warne and Muttiah Muralitharan.
Abdul Qadir's bowling technique.
Furthermore, Abdul Qadir was an excellent bowler. So, he had a great rhythm and could produce a lot of spin. He was also an excellent control bowler who could position the ball precisely.
Abdul Qadir's most memorable performances
Abdul Qadir had many memorable performances in his career. However, here are a few of the most notable:
13 wickets in the 1983 Cricket World Cup
30 wickets in the 1987 Test series against England
9 wickets for 56 runs against England at Lahore in 1987
5 wickets for 44 runs against Sri Lanka in the 1983 Cricket World Cup
Conclusion:
As a result, Abdul Qadir was a great game legend. Then, He was a magician with the ball and one of the world's most feared bowlers. He made a significant impact on the game of cricket, inspiring a new generation of leg spinners.
Additional information
Abdul Qadir was inducted into the ICC Hall of Fame in 2022.
He was also awarded the Sitara-i-Imtiaz, a Pakistani civilian award, in 2000.
Qadir passed away on September 6, 2019 at the age of 63.