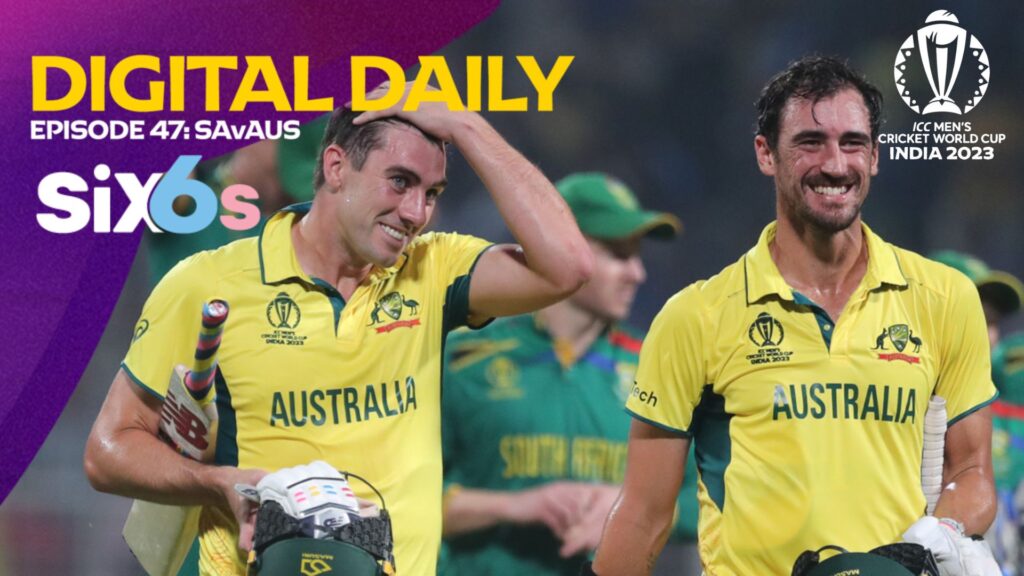 The ICC Cricket World Cup 2023 semi-final between Australia and South Africa was a clash of cricketing giants. With each team vying for a place in the tournament's pinnacle match. As the two teams got ready for a nail-biting match, the Eden Gardens stadium in Kolkata, India, was humming with excitement.
Australia's Nervy Chase: Battling Through South Africa's Fighting Spirit
Indeed, Chasing a modest target of 213 runs set by South Africa, Australia's chase was far from straightforward. Then, the Proteas' bowlers kept the Australian batsmen in check, making every run a hard-earned one. However, the Aussies showed resilience, gradually chipping away at the target and eventually claiming victory by three wickets.
Warner and Head's Early Brilliance: Setting the Foundation for Australia's Chase
David Warner and Travis Head provided Australia with a solid start, putting on a quickfire 50-run partnership. Before being removed, Warner, in particular, scored a rapid 33 runs using an aggressive strokeplay.
South Africa's Bowling Fightback: Putting Pressure on Australia's Middle Order
The South African bowlers, led by Tabraiz Shamsi and Keshav Maharaj, fought back valiantly, picking up wickets at regular intervals and putting pressure on Australia's middle order. The Proteas' spinners were particularly effective, exploiting the slow and turning conditions.
Pivotal Moments: Decisions and Skills that Shaped the Match
Also, there were multiple crucial moments that changed the outcome of the hotly contested semi-final match. So, these moments highlighted the importance of tactical decisions, individual skills, and the ability to handle pressure.
David Miller's Lone Warrior Effort: Keeping South Africa in the Hunt
South African batsman David Miller played a valiant lone hand, scoring a defiant 101 runs in a losing cause. His innings was a beacon of hope for the Proteas, but it was ultimately not enough to overcome Australia's disciplined bowling attack.
Australia's Captaincy Gamble: Cummins' Bowling Masterclass
Australian captain Pat Cummins made a crucial decision to bring himself on to bowl in the middle overs, a move that proved to be a masterstroke. Cummins produced a spellbinding bowling performance, taking three wickets and slowing down South Africa's run rate.
Conclusion
For many years to come, cricket fans will remember the semi-final between Australia and South Africa. Drama, suspense, and flashes of individual genius were all present in this low-scoring thriller. Australia's victory was a testament to their resilience and ability to perform under pressure, while South Africa's fighting spirit earned them the respect of the cricketing world.