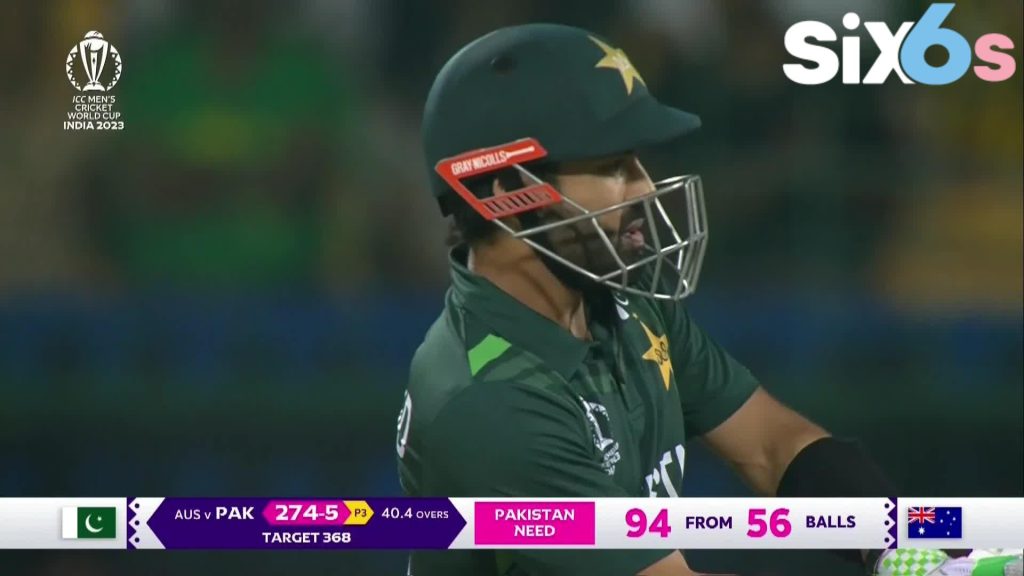 Introduction:
The match was evenly poised, with both teams vying for supremacy. Pakistan had gotten off to a solid start, thanks to a 50-run partnership between Rizwan and Fakhar Zaman. However, Zampa's timely intervention tilted the balance in Australia's favor.
In the 41st over, Zampa delivered a flighted delivery that Rizwan attempted to flick to the leg side. However, the ball spun sharply and struck him on the front pad. The umpire raised his finger, and Rizwan was sent packing.
Zampa's masterclass
Zampa's wicket of Rizwan was a masterclass in spin bowling. He cleverly exploited the conditions, using the turn and bounce of the pitch to his advantage. Rizwan is a technically sound batsman, but he was unable to read Zampa's variations.
Zampa's delivery to Rizwan was a beauty. It was a flighted leg-spinner that drifted into the right-hander, who was expecting a quicker delivery. The wicket of Rizwan was a major blow to Pakistan's hopes of chasing down Australia's imposing total of 325.
The wicket was a testament to Zampa's mastery over spin bowling. He is able to deceive batsmen with his variations in pace and spin, and he is always looking to exploit any weakness in their technique.
Zampa's rise to prominence
Furthermore, Adam Zampa has emerged as one of the most effective spinners in the world in recent years. Also, he has a wide range of variations, and he is able to deceive batsmen with his subtle changes in pace and spin.
Zampa's performance against Pakistan is a testament to his skills and his ability to perform on the big stage. He is a key player for Australia, and he will be a major threat to opposing teams in the Cricket World Cup.
Rizwan's crucial knock
Despite his dismissal, Rizwan's knock was a crucial one for Pakistan. Also, he played a key role in stabilizing the innings after the early loss of Fakhar Zaman. Then, his 46 runs came off 40 balls, and he was able to rotate the strike effectively and build partnerships with his teammates.
Conclusion:
As a result, Adam Zampa's wicket of Mohammad Rizwan was a match-winning moment for Australia. So, it was a wicket that sparked an Australian victory, and it was a wicket that showed that Zampa is one of the best spinners in the world.