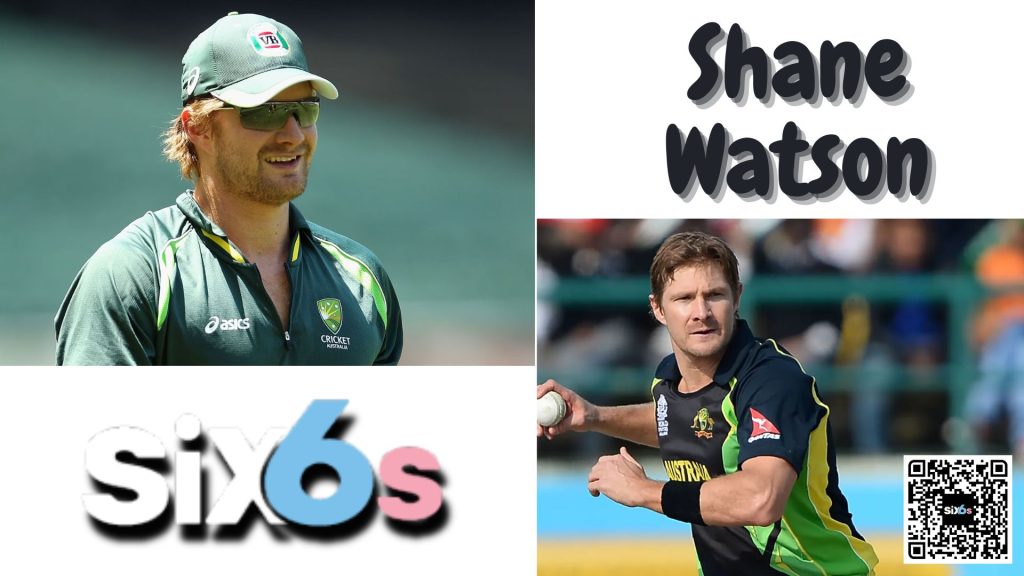 Introduction
Shane Robert Watson was born on June 17, 1981, in Ipswich, Queensland, Australia. He made his international debut for Australia in 2002, and he went on to play in 59 Tests, 190 ODIs, and 56 T20Is. Watson was a significant player of Australia's teams that won the 2009 T20 World Cup and the 2015 Cricket World Cup. He also won two IPL titles with the Rajasthan Royals.
Shane Watson's Batting Style
Shane Watson was a right-handed top-order batsman known for his aggressive and gutsy batting style. He was a very outstanding hitter of short-pitched bowling, and he held a lot of six-hitting records.
Watson was also a very adaptable batter, able to adapt his batting style to many conditions and settings. He was an excellent finisher who could play both offensive and defensive cricket.
Shane Watson's Impact on T20 Cricket
Shane Watson was one of the first players to truly understand the complexities of T20 cricket. He was a powerful hitter who was also adept at rotating his strike. Watson was also an excellent fielder who was usually employed as an opening bowler in T20 cricket.
Watson had a huge impact on T20 cricket. He helped to change the game by demonstrating that it was possible to score big runs and take wickets in a short period of time. Watson was also a role model for many young cricketers, demonstrating that it was possible to be a strong cricketer in all three formats.
Shane Watson's Bowling Style
Shane Watson was a right-arm fast-medium bowler with a reputation for pace, accuracy, and bounce. He was also a very cerebral bowler who could adjust his delivery to different situations and batsmen.
Watson's bowling was especially efficient in the middle overs of an ODI or T20 match. He was able to bowl tight lines and lengths, as well as pick up wickets with his short-pitched bowling.
Shane Watson's All-Round Ability
Shane Watson was one of the most complete all-rounders in the game's history. He was a fantastic fielder as well as a world-class batter and bowler. Watson's versatility made him a valuable member of any squad, and he was always one of the most dangerous players on the field.
Conclusion
Shane Watson was a very unusual and remarkable cricketer. He was one of the most energetic and versatile all-rounders of his day, and he helped to shape the game of T20 cricket. Watson was also a big-game performer, regularly rising to the occasion in the biggest games.
Watson retired from international cricket in 2016, although he still plays in franchise cricket throughout the world. He's also a well-known broadcaster and expert.